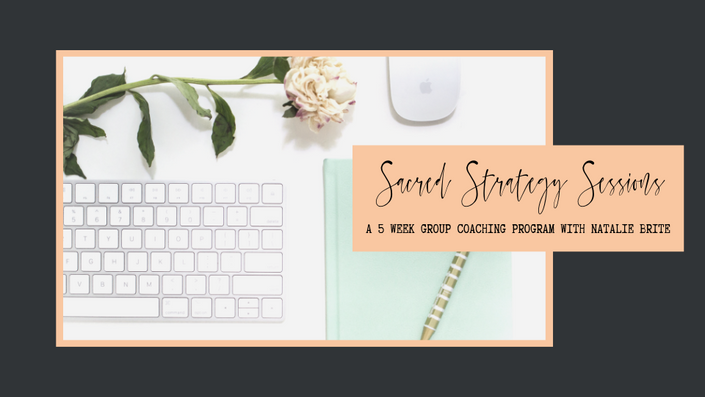 SACRED STRATEGY SESSIONS GROUP COACHING PROGRAM
CULTIVATE YOUR CREATOR POWER + DELIBERATELY MANIFEST YOUR DESIRES WITHIN YOUR BUSINESS | EXPERIENCE EXPONENTIAL GROWTH FOR THE HIGHEST GOOD OF THE PLANET
Sacred Strategy Sessions
For the Conscious, Spiritual Entrepreneur


Business is changing.
Entrepreneurship is changing.
The collective is changing.
The planet is changing.
We are waking up,
and feeling the call for US to change and adjust
to this new paradigm for how we do business and life.
I believe that the best way we can Light Lead and make positive change within the planet is by learning how to live in our own alignment and create change within ourselves first. Our inner alignment and our ability to be our own healers, gurus and light leaders within our lives is medicine for us and the world.
These are the thoughts that Sacred Strategy Sessions was birthed from. We are here to discover areas where we can call in more alignment, more healing, more releasing old programming, and more shifting into a new paradigm for how we create, express, manifest and contribute within the world. It starts with us learning how to reawaken our inner wisdom, re-ignite our higher power, and unleash our fullest creator power so that we can activate the purpose we were placed on this earth to fulfill.
Sacred Strategy Sessions is an intimate, 5 week group coaching journey where you will be guided through the process of re-igniting and unleashing your wild alignment and creator power within your online business. This mentorship supports conscious, spiritual entrepreneurs in becoming a vibrational match to your true essence, mission, and calling...so you can attract what you desire to see unfold within your business. You will be learning how to discover and cultivate your most authentic, creative self expression paired with then learning how to unleash that fullest self expression within your business and into the world.



If you are currently....
~Struggling to create consistent, stable, and sustainable income within your business...
~Feeling a disconnect and frustration with your relationship with social media...
~Finding difficulty in calling in the clients and customers that are aligned with the medicine you offer...
~Burnt out with trying to keep up with social media trends, algorithms, tech, and doing all the things...
~Exhausted with trying to perfect your brand, increase your exposure, and gain traffic on your business services...
~Feeling like you want to bring more of your authentic, true self into your business but are afraid....
~Wanting to feel more limitless and free with how you create and express in your business but aren't sure how...
~Overwhelmed and stressed out by all the different apps, design, and techie sides of your business...
~Wanting to build your business for sustainability and without social media dependency....
~Desiring to learn how to develop systems and strategies within your business that break the norms and rule book you've been handed...
~Craving to reclaim your power on your platforms and no longer be a slave to your business...
~Ready to discover your own unique way of creating, expressing, manifesting, and contributing to the world....

Then Sacred Strategy Sessions is for you!

---
This group coaching mentorship includes:

~1 intake group coaching session to help you identify where you currently are and where you wish to be within your business, including an energetic brand audit and guidance on how to identify where there is resistance and misalignment that is blocking the flow of receiving and serving your sacred medicine to the world.
-Session 1 is a 60-90 minute group video coaching experience, where you are called to pull up your business platforms, websites, and any other areas you are currently using to grow your business online so that we can go through the audit as a group. You will be coached through how to analyze your current energetic state of your business, identifying where blockages and resistance is present. We will also be assessing what your intentions and goals are for your business, and analyzing where there are gaps and misalignment between your goals and intentions and the energy streaming within your current business status. There will be open time after the 60 minutes for a Q+A sessions (15-30 additional minutes).


~A shedding and clearing session where we go through a program disruption process to release what is blocking your creativity, including mindset shifting, belief system dismantling, and calling in your new rule book you create and manifest from.
-Session 2 is compiled of both an inner work and external work journey, where we spend 60-90 minutes flowing through your mindset, beliefs, resistance and misalignment that was identified within session 1, working through any areas that are showing signs of creator power blockage. You will be guided through a process of program and belief system disrupting and shifting that will help you to realign with your desired energetic state and begin to write a new rule book for how you create and express yourself and your brand within your business. You will be taught how to identify what states of being are causing a disruption in your ability to create and manifest what you desire within your business, as well as identifying and shifting the programming that is causing you to play small and keep your creator power dormant. There will be 15-30 minutes at the end of this session for Q+A time.

~A vision and creative expression setting session where we tap into and reveal your unique creativity, expression, and authentic essence, including guidance on how to pull out your unique creativity style, your authentic gifts, and your intuitive guidance.
-Session 3 will begin taking you through the process of identifying what type of creator your are through use of personality type identification. You will learn how to pull out your unique creative style and essence, as well as be guided through the journey of revealing your unique medicine, gifts, mission, and purpose. You will be called to go through a personality archetype quiz during this session! We will go through ways to engage with your creativity and create awareness around what activates your creator power. This session is all about reawakening your authentic truth and signature superpowers within your business, continuing with developing clarity around your authentic energy and creator power. There will be a 15-30 minute Q+A session at the end, making this session 60-90 minutes.

~A sacred strategy session where we create an aligned game plan for bringing your authentic essence into your business, including strategies on reclaiming your power on your platforms, working with the social media algorithms, original content creation and planning, and more.
-Session 4 is a 60+ minute coaching session that walks you through how to set up strategies and systems within your business that align with what you have discovered within the previous session. You will be called to schedule and systematize during this session! You will be guided through how to prioritize whats most important in creating growth within your business, how to map out and schedule your quarters and months based off your goals and intentions, how to create authentic content creation strategies, and how to create a sacred self care ritual for all your business growth tasks so that your energy is aligned and your creator power is activated. We will also go through tips on marketing, networking, promoting sacred services, attracting clients and customers, setting conscious capitalist pricing, and your overall business model that allows you to be fully in your creator power. There will be a 15-30 minute Q+A session at the end.

~An integration session where we set up and activate your visuals, branding, language, design, and strategies to portray your authenticity and inner being truth, including alignment practices and vibrational matching techniques to keep your sacred spaces clear and open to give and receive. Demos and tutorials on how to set up your creative platforms, content, and the like are provided as needed.
-The final session within this group coaching program will teach you how to bring energetic attraction to your business brand so that you can align and manifest that which you wish to within your business. You will be called to do some creative projects during this session! You will learn about creating a home base to create from, setting up sustainable and scaleable systems to support your goals and growth, how to create graphics and branding elements that represent your truth and authentic creator style, and how to get in sync with your platforms so that you are matching what you wish to call in. There will be a 15-30 minute Q+A session at the end, making this a 60-90 minute session.


---
Throughout your group coaching experience, you also have the opportunity to:

~Have Q+A time throughout each session, where you get to ask questions and have 1:1 support within the group setting.
~Be a part of the creative space we are cultivating and contribute to each weekly session (mastermind style!).
~Be put in the hot seat and have your business be used as example with what we are learning each week.
~Receive weekly handouts, homework, and things to implement right away so to make shift happen as you go through the program.
~Have access to each weeks video coaching session by receiving a recording of the sessions.
~Have access to Natalie's private coaching community (Align&Flow) for additional training, coaching, and support alongside like minds.


---
Additional notes:
All weekly sessions are hosted via ZOOM video conferencing. The time of our weekly calls will be announced the week before we begin the session. You will have the opportunity to request and choose times that work best for all those a part of the program!

Your weekly video replays, homework, and additional handouts will be uploaded into your teachable program curriculum for easy access. You can reach out to Natalie at any time for additional support during the program.
This program has a no-refund policy and is catered to those who are deeply devoted to their inner work and outer expansion. This is a program for individuals wanting to see exponential growth! All individuals are expected to show up weekly to the sessions, on time, and participate in the weekly work. This is a safe, all inclusive space.
The next group for the Sacred Strategy Sessions Program will begin in August/September 2019! CLICK HERE to get on the wait list!
*Payment plans available: Choose the path that most aligns and supports you!*
*Need a different payment plan? Reach out!
Contact Natalie for additional questions.
Your Instructor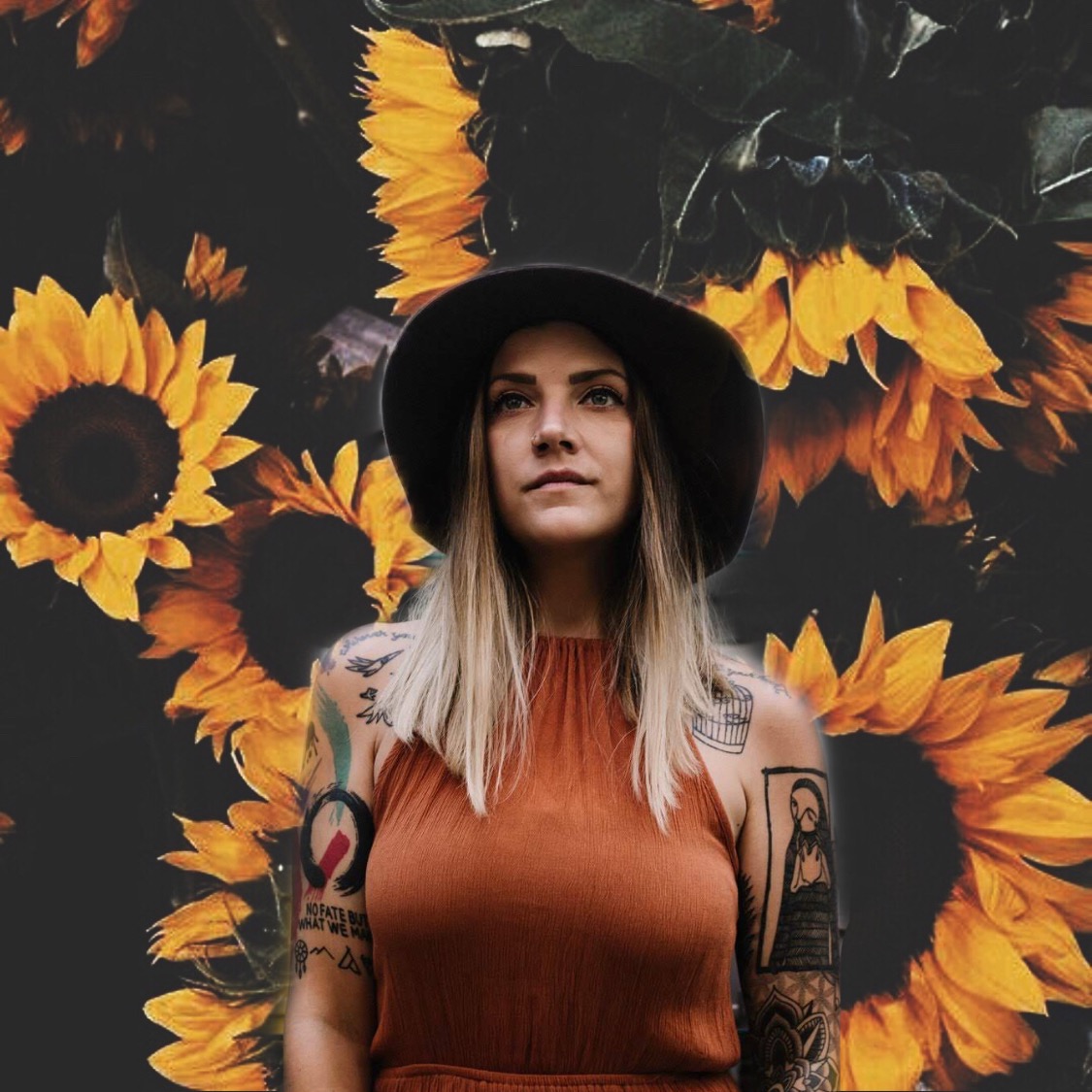 Hi there, Change Maker!
I'm Natalie, a Conscious Business and Alignment Coach, Mentor, Teacher, and Creative. My work and life is guided by mama Earth, the cosmos, intuition, and boundless expression. I am the founder of the Light Leadership Online School, the Align&Flow Membership Collective, and the Wildly Aligned Podcast...and well known for the paradigm-shifting 1:1 work I do with Soulpreneurs and Change Makers.
My medicine helps individuals to awaken to their unique creator power and activate their purpose so that they can create and manifest from a space of flow. I work heavily with belief systems and mindset, unlearning unconscious programming, rewilding in your authentic feminine power, cultivating an impactful brand, and I deeply support Conscious Entrepreneurs in building soul-aligned businesses for the highest good of the planet. I am a catalyst for creative expression and a guide for discovering your gifts so that you can become a deliberate creator of your life, live your truth and activate your limitless potential.
Activate your authentic light | Re-awaken your intuitive power | Live out your souls purpose with wild alignment.
natalie@nataliebrite.com
Class Curriculum
Getting Started with the Program: Start Here
Available in days
days after you enroll
WEEK 1: Energetic Audit of your Business (AWARENESS ACTIVATION)
Available in days
days after you enroll
WEEK 2: Clearing + Program Disruption (INNER WORK)
Available in days
days after you enroll
Frequently Asked Questions
When does the program start and finish?
The program is 5 weeks and is only available for entrance during the live session times. Read the 'about' section within the program details to know when the next session begins!
How long do I have access to the course?
You will have access to all the session recordings and additional curriculum provided forever.
Are there refunds?
No, this program does not offer refunds. This is a program for dedicated, committed-to-their-growth individuals.
This course is not open for enrollment.