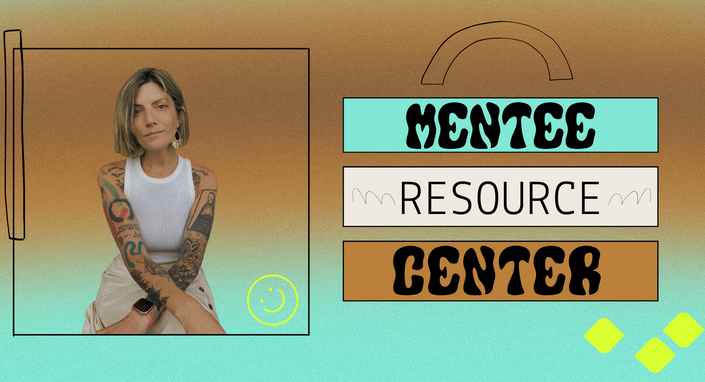 Mentee Resource Center
Learning library for Conscious Business Method Mentees
Business meets sustainability.
Ready to be supported in sharing your message in a way that creates a culture of sustainability?
Our mentoring and consulting is for social entrepreneurs and innovators who desire to lead the world into a more sustainable future by moving beyond business as usual approaches. Our work is for people who desire to start, grow or scale their impact business in a way that allows them to stand up for what they believe in because we believe that whats good for the planet is whats good for the business. Our hope is to help you do work you love in a way that creates a prosperous, equitable, and vibrant future for yourself and the world around you.
We look forward to supporting you in your efforts to integrate long term sustainability and ethics driven strategies, systems and practices into your organization!
---
OUR MENTORING CONTAINERS ARE OFFERED AS A WAY TO FACILITATE PERSONAL AS WELL AS PROFESSIONAL GROWTH. MENTORING PROVIDES A FLEXIBLE MODEL AND CUSTOMIZABLE GUIDE FOR ESTABLISHING EFFECTIVE PRACTICES. THIS IS NOT TO BE CONFUSED WITH COACHING! MENTORING DIFFERS FROM COACHING IN THAT IT IS CENTERED ON PROVIDING PERSONALIZED SUPPORT TO HELP INDIVIDUALS DEVELOP THEIR ABILITIES. MENTORING IS OFTEN A LONG TERM RELATIONSHIP, WHERE AS COACHING IS OFTEN SHORT TERM AND SPECIFIC TASK FOCUSED.
WHILE WORKING WITH US IN A MENTOR / MENTEE RELATIONSHIP, YOU CAN EXPECT TO HAVE SPACE HELD TO BOUNCE IDEAS AS WE WORK TOWARDS YOUR VISION. MENTORING IS STRUCTURED IN A WAY THAT SHORTENS THE LEARNING CURVE, PROVIDING MENTEES WITH THE OPPORTUNITY TO DEVELOP THEIR EXPERTISE, RESOURCES AND SKILLS. OUR MENTORING FOLLOWS OUR CONSCIOUS BUSINESS METHOD FRAMEWORK, WHERE WE WORK TOGETHER TO BUILD A BUSINESS THAT MAKES A DIFFERENCE!
NATALIE BRITE'S MENTORING AND CONSULTING FOCUSES ON DEVELOPING AN EQUAL PARTNERSHIP WITH HER MENTEES AND STUDENTS, WHERE SHE SPECIALIZES IN FOSTERING AN ENVIRONMENT THAT ALLOWS THE BUSINESS OWNER OR ORGANIZATION TO COLLABORATE IN ESTABLISHING THE AGENDA AND PATH TO WHICH MENTORSHIPS AND CONSULTING SESSIONS ARE GUIDED BY. IT IS NATALIE'S GOAL TO ESTABLISH AN EQUAL PARTNERSHIP WITH THOSE THEY COLLABORATE WITH, WHERE WE WORK TO FOSTER AN ENVIRONMENT THAT ALLOWS YOU TO BE AN ACTIVE PART IN THE CREATIVE DECISION MAKING AND DEVELOPMENT OF YOUR BUSINESS VISION.
WE TAKE A CYCLICAL APPROACH TO MENTORING THAT EMPHASIZES ALL PHASES OF THE GROWTH PROCESS, LETTING YOU SET THE PACE AND DIRECTION OF YOUR JOURNEY. WE WILL HELP YOU WITH ORGANIZING YOUR IDEAS, CONNECTING THE DOTS, SIMPLIFYING YOUR STRATEGIES, FINDING YOUR UNIQUE APPROACH TO BUSINESS, AND IMPLEMENTING ETHICAL METHODS THAT WILL HELP YOU TO GENERATE YOUR DESIRED RESULTS WHILE MAKING INTENTIONAL IMPACT ON PEOPLE AND THE PLANET.
WE ENCOURAGE AUTHENTIC, TRANSPARENT AND HONEST SHARING OF IDEAS, VISIONS, AND GOALS AND SEEK TO PLACE PRIORITIZATION ON COLLABORATION, EXPLORATION, AND OPEN MINDEDNESS FROM OUR MENTEES. WE REQUEST THAT MENTEES COME TO THEIR CONTAINERS READY TO TRUST THEMSELVES, THEIR CREATIVITY, AND THE PROCESS. WE REQUEST THAT MENTEES ADOPT AN ETHICAL, MORAL, HUMANE AND CONSCIOUS BUSINESS PHILOSOPHY WHICH INCLUDES ENCOURAGING INTENTIONAL, BALANCED AND SUSTAINABLE WORK/LIFE ENVIRONMENTS THAT PRODUCE TRANSFORMATIVE RESULTS IN A HEALTHY WAY IN REPLACEMENT OF CAPITALISTIC, GREED DRIVEN BUSINESS MODELS THAT ONLY BENEFIT A FEW.
NATALIE IS SKILLED IN TEACHING, GUIDING, SPACE HOLDING, STRATEGIC PLANNING AND PROBLEM SOLVING AND HAS ALMOST A DECADE OF EXPERIENCE IN MENTORING, CONSULTING AND TEACHING CONSCIOUS APPROACHES TO STARTING, GROWING AND SUSTAINING AN ONLINE BUSINESS. SHE THRIVES IN ENVIRONMENTS WHERE SHE CAN SUPPORT BUSINESS OWNERS, ENTREPRENEURS AND ORGANIZATIONS IN ORGANIZING THEIR IDEAS, CONNECTING THE DOTS, SIMPLIFYING THEIR STRATEGIES, FINDING THEIR UNIQUE APPROACHES TO BUSINESS, AND IMPLEMENTING ETHICAL METHODS THAT WILL HELP THEM TO GENERATE THEIR DESIRED RESULTS WHILE MAKING MORE INTENTIONAL IMPACT ON PEOPLE AND THE PLANET.
---
To learn more about Natalie Brite's mentoring or consulting availability or to ask any questions:
We look forward to supporting you in the cultivation of your vision!
This course is closed for enrollment.