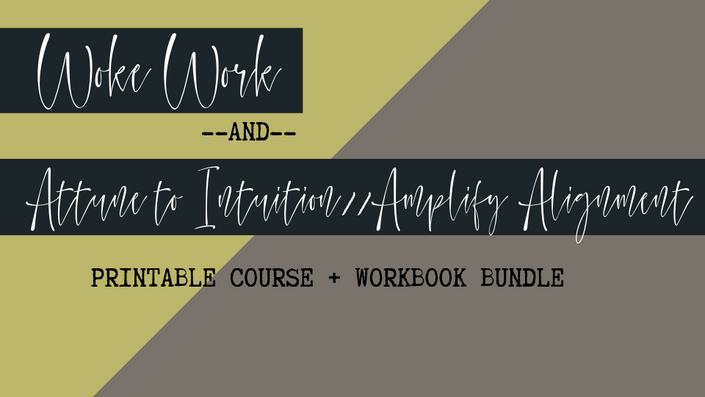 COURSE BUNDLE : WOKE WORK + Attune to Intuition//Amplify Alignment For Soulpreneurs + Change Makers
Impact, Influence, and Serve for the Highest Good of the Collective: Work your Shadow, Work your Light
Welcome to the WOKE WORK + Attune to Intuition // Amplify Alignment Course Bundle for Soulpreneurs and Growth Seekers!
This popular course bundle contains to of the most impacting Align & Flow Courses that teach how to work your shadow and work your light so that you can show up in the world as the fullest expression of your self, light leading for the highest good of the collective.
The WOKE WORK course emphasizes conscious, aligned Soulpreneur service and teaches:
~DEVELOPING YOUR SACRED SERVICE
~DISCOVERING YOUR MEDICINE MAGIC
~LIVING YOUR AUTHENTIC PRACTICE
~CALLING IN YOUR WHY POWER
~ESTABLISHING YOUR MONEY MISSION
~BALANCING MASCULINE AND FEMININE FLOW
~AMPLIFYING INNER ALIGNMENT AND OUTER IMPACT

The Attune to Intuition//Amplify Alignment course emphasizes working your shadow so that you can further illuminate the world with your light, and teaches:
~THE EGO + SHADOW SELF
~INTUITION AND INNER BEING DISCOVERY
~INNER ALIGNMENT BALANCING
~OUTER INSPIRED ACTION ACTIVATION
~HARMONY OF THE MASCULINE AND FEMININE
~CREATING FLOW WITH YOUR INNER GUIDANCE SYSTEM

Within this course bundle you receive:
~The WOKE WORK Course: A printable and interactive course
~The WOKE WORK guided video: That walks you through the course lessons
~The Attune to Intuition//Amplify Alignment Course: A printable and interactive course
~The Attune to Intuition//Amplify Alignment guided video: Walking you through the course lessons
~Bonus lessons on activating inner being and intuition
~Access to Natalie Brite's private Align&Flow coaching community via Facebook
For all questions, contact Natalie
Access the course bundle via the enrollment below.
Your Instructor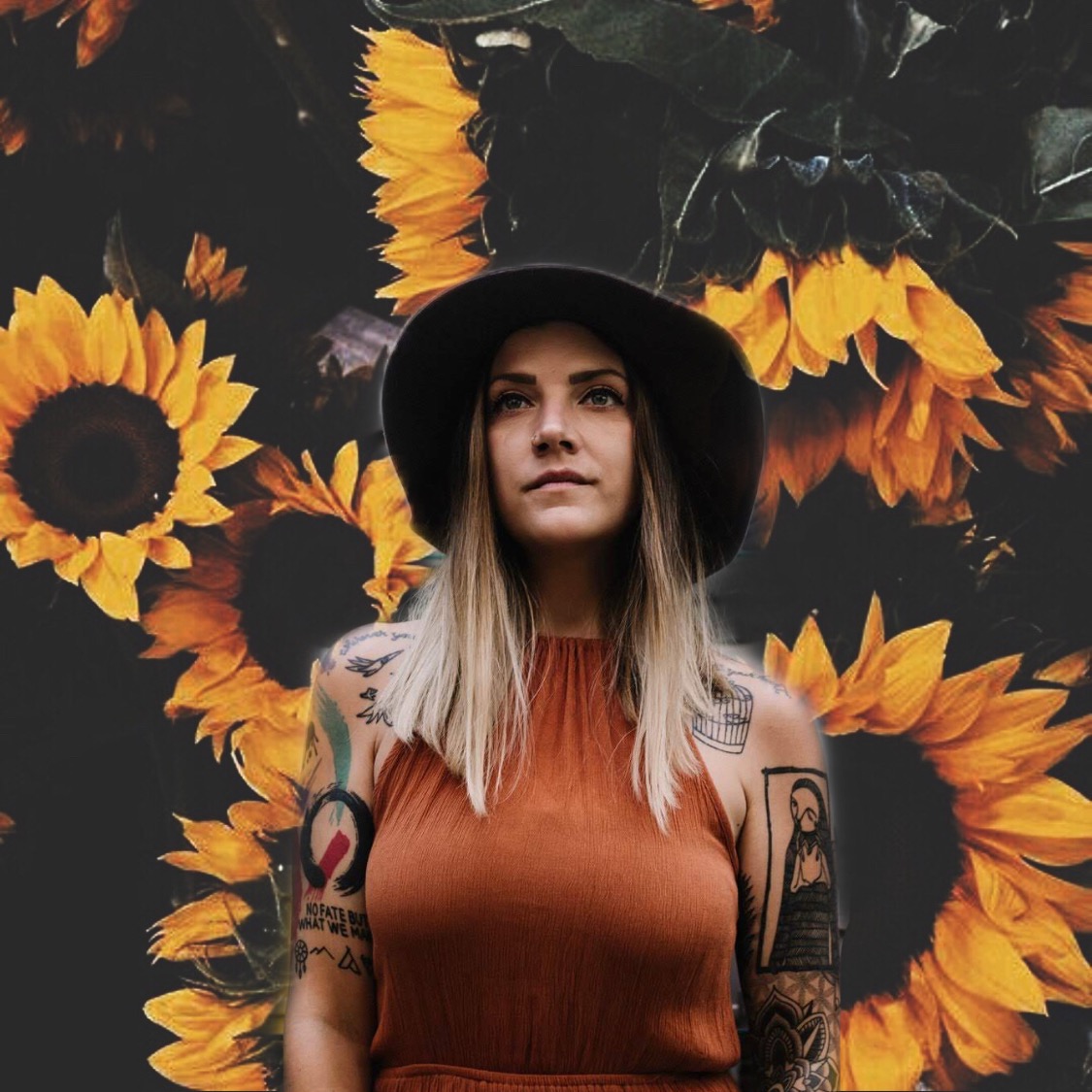 Hi there, Change Maker!
I'm Natalie, a Conscious Business and Alignment Coach, Mentor, Teacher, and Creative. My work and life is guided by mama Earth, the cosmos, intuition, and boundless expression. I am the founder of the Light Leadership Online School, the Align&Flow Membership Collective, and the Wildly Aligned Podcast...and well known for the paradigm-shifting 1:1 work I do with Soulpreneurs and Change Makers.
My medicine helps individuals to awaken to their unique creator power and activate their purpose so that they can create and manifest from a space of flow. I work heavily with belief systems and mindset, unlearning unconscious programming, rewilding in your authentic feminine power, cultivating an impactful brand, and I deeply support Conscious Entrepreneurs in building soul-aligned businesses for the highest good of the planet. I am a catalyst for creative expression and a guide for discovering your gifts so that you can become a deliberate creator of your life, live your truth and activate your limitless potential.
Activate your authentic light | Re-awaken your intuitive power | Live out your souls purpose with wild alignment.
natalie@nataliebrite.com
Course Curriculum
WOKE WORK Course for Soulpreneurs + Change Makers
Available in days
days after you enroll
ATTUNE TO INTUITION // AMPLIFY ALIGNMENT COURSE: Work your Shadow, Work your Light
Available in days
days after you enroll
Alignment Activation 4-Part lesson series
Available in days
days after you enroll
Frequently Asked Questions