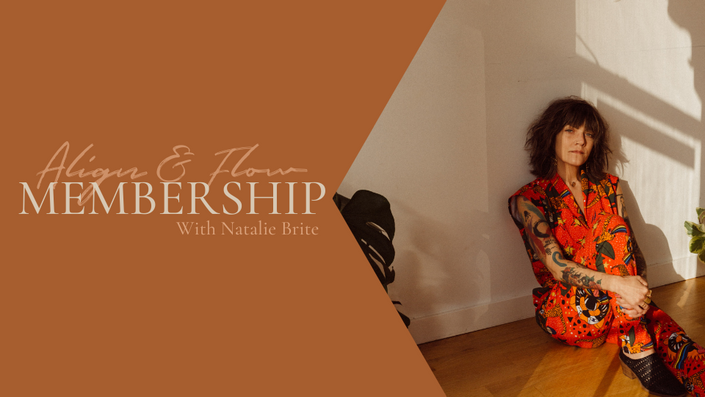 Align & Flow Membership with Natalie Brite
A LEARNING CENTER FOR SMALL BUSINESS OWNERS AND ENTREPRENEURS TO LEARN, APPLY AND PRACTICE ETHICAL BUSINESS PRINCIPLES
Watch Promo
Enroll in Course
Helping people create a business with a conscience
THE ALIGN+FLOW MEMBERSHIP IS A CENTER FOR SMALL BUSINESS OWNERS AND ENTREPRENEURS TO LEARN, APPLY AND PRACTICE ETHICAL BUSINESS PRINCIPLES
The Align+Flow Membership is your support system through all stages of your business development journey, helping you to grow your brand, business, and self from the space of authenticity, ethics, and integrity. This membership is for entrepreneurs, creatives, and small business owners who want to implement innovative and sustainable business strategies that create stronger results for their organization, customers/clients, communities, industry, and the world.
THE ALIGN+FLOW MEMBERSHIP IS FOR PEOPLE OF ALL IDENTITIES WHO ARE EAGER TO BRING ETHICS AND SUSTAINABILITY INTO BUSINESS PRACTICES.
Natalie Brite, founder of the Align+Flow Membership, is excited to support you in illuminating your own revolutionary path to creating an ethical, authentic, and sustainable business that aligns with your values, vision, and mission. We are here to do business differently; in a way that transforms our relationship with ourselves, our work, and the world.
Let's develop a business that benefits you, society, and the planet.
Access Classes, Courses, and Monthly Member Events that will help you grow your business in a way that creates a positive impact on the world.
1. Access the Member Resource Library: As a member you will have access to the 11 member portals that will support you in developing your own signature ways for cultivating a conscious, values driven, and authentically expressed business. Within the portals you will find classes, courses, training videos, workbooks and more on a wide range of business development topics.
2. Access monthly Ethical Business Reports: Our business guides help you keep your business in check and on track month by month. By providing you with a proactive and intentional breakdown of the business and worldly trends, themes, and concepts present in each month of the year, you will be able to create more balance and flow in your business, helping you to make your vision and dreams reality.
3. Access monthly Live Lectures: A valuable aspect of the Align+Flow Membership is that we host monthly live lectures ranging on a variety of topics that will help you start, grow and sustain your business ethically! Our monthly live lectures are a chance to learn in a group setting alongside other members and get time to ask questions / get feedback from Natalie Brite on the topic being taught. All lectures are recorded for replay.
4. Monthly Masterminds: Our monthly masterminds are a chance to connect with fellow members, get to know one another, collaborate, share ideas, work through challenges, envision and dream together, and get advice on questions pertaining to conscious business practices.
A GLIMPSE OF WHAT'S INSIDE...
The Member Resource Center:
Each of the Educational Portals contains training, classes, resources, workbooks, and guides that relate directly to the portal's topic. These portals are ever-changing and constantly growing because new content goes into the membership monthly! As a member, you are granted access to all previously created curriculum as well as all future content curriculum.
PORTAL TOPICS INCLUDE:
Personal Development

Conscious Business Inner Work

Conscious CEO skills + Planning

Conscious Branding

Conscious Leadership

Conscious Business Foundations

Conscious Marketing + Creative Content

Sacred Social Media

Community Building + Lead Generation

Conscious Service Development + Delivery

Conscious Business Sustainability + Scaling

Guest contributor training on a variety of topics

Monthly Energy reports + Leadership guides
Your Instructor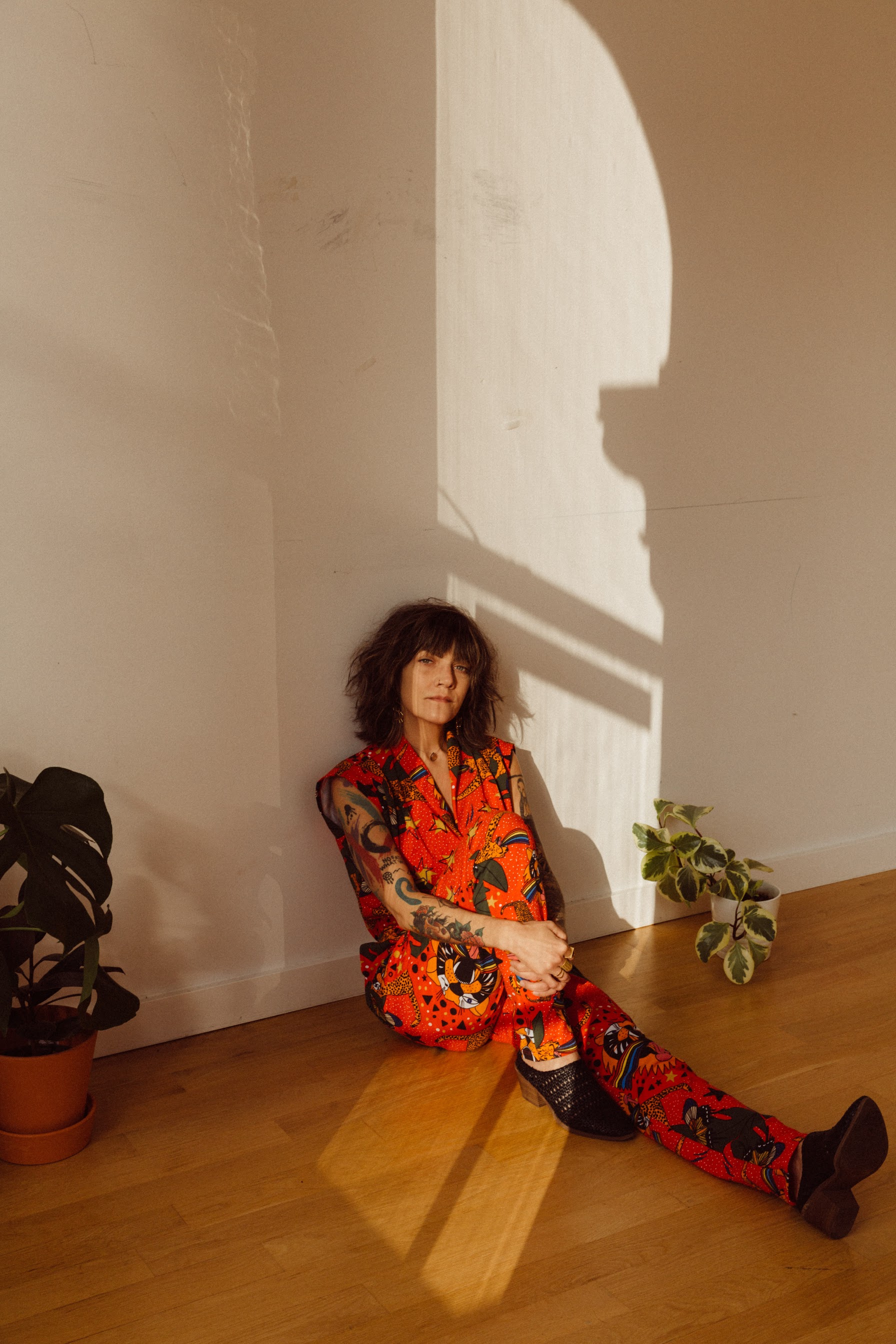 Natalie Brite is a writer, educator, mentor and consultant for the topics of ethical business ideation, branding, content marketing, service development, and transformative leadership. Natalie is the founder of the Align+Flow Membership, host of the Wildly Aligned Podcast, and has worked with people and organizations from all around the world, supporting them in developing an ethical business model. Natalie's work is dedicated to supporting solopreneurs, small business owners, and organizations in implementing humane, ethical and sustainable business practices into their every day operations.
To learn more about Natalie Brite and her work, visit www.nataliebrite.com
Frequently Asked Questions
How do I access the Membership Portal Content?
All curriculum is accessible via your teachable membership portal. Alongside your membership portal content, you will have access to the private member-only MightyNetworks Community group where there is daily discussions, accountability and support ... alongside monthly community masterminds and live lectures. Emails are sent out monthly to members to share upcoming events and details regarding new content thats released!
How long do I have access to the portal content?
How does forever sound? As long as you are an actively enrolled member, you will have full access to all portal content, including past month content and bonus content listed. *Note: Cancelling your membership will also cancel access to all portal content. This content is copyrighted and non-shareable.
Am I under contract with the membership?
Nope! You can cancel at any time by simply visiting your student settings and updating your information. If you wish to only enroll for specific months that you wish to receive the portal guides, awesome! You can enroll and cancel as often as you wish. Natalie is available for questions whenever you need support in updating your school information or enrollment.
Are refunds available?
There is a 30 day refund policy available through this Teachable-hosted membership. You can learn more about the terms, polities, and conditions of refund policies here: https://support.teachable.com/hc/en-us/articles/219827307-Student-Refunds
When should I expect payments to come out and How do I update my payment information?
You can update all information attached to your membership by simply logging into Teachable account and then going to your personal account settings. https://nataliebritecoaching.teachable.com/ Payments come out 30 days from the date you enroll. It is the students responsibility to maintain their account information and settings. Natalie does not have access to any private account information. *As a member: Turn on marketing emails to receive monthly email information about the membership!
Ready to begin your journey with the Align+Flow Membership?
THE MEMBERSHIP OFFERS 4 DIFFERENT PRICING OPTIONS, RANGING FROM 1 MONTH COMMITMENT TO 1 YEAR. IT IS RECOMMENDED (BUT NOT MANDATORY!) TO COMMIT TO A MINIMUM OF 3 MONTHS WITH THE ALIGN+FLOW MEMBER CURRICULUM. MOST MEMBERS, ON AVERAGE, STAY A PART OF THE COMMUNITY FOR 6 MONTHS TO A YEAR AT A TIME.
---
Running out of hands to juggle all of your responsibilities as a business owner?!
BUMP UP YOUR MEMBERSHIP TO VIP STATUS WITH THE SMALL BUSINESS ASSISTANT!
The Small Business Assistant is a VIP tier in conjunction to the Align+Flow Membership and acts as your own personal assistant, supporting you with managing your small business musts!
Click here to upgrade to the Align+Flow Membership VIP tier!