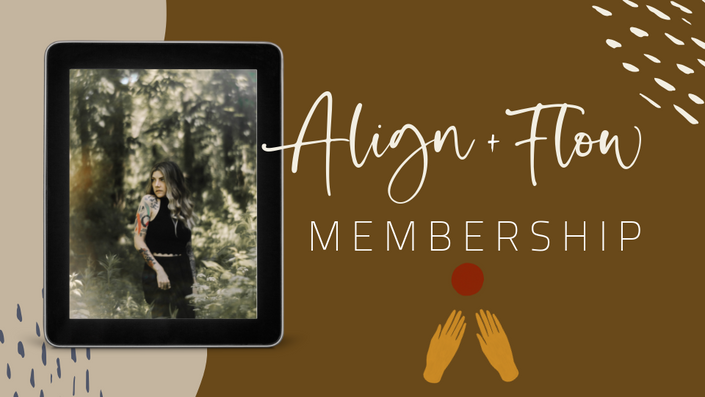 Align & Flow Membership + Portals
The Light Leader's, Change Maker's, and Paradigm Shifter's Inner Circle!
Enroll in Course

Welcome to the Light Leader's, Change Maker's, and Growth Seeker's Inner Circle!

This in an all-inclusive, supportive AF membership collective for cultivating authentic truth, potent creator power, and limitless light potential so you can actualize the business and life of your wildest imagination and for the highest good of the planet.
---
The Align & Flow Membership Portal is an online training hub and interactive community for individuals who want to expand, grow, and RISE within their personal and professional lives. The Membership Portal provides you with teachings on things that will expand and activate you physically, mentally, emotionally, vibrationally, spiritually, financially, and consciously.


You'll gain access to the unlimited and constantly evolving archives of resources, training, tools, and portal guides for both business and life expansion.... and will have access to a private membership community that will provide you with limitless support and accountability as you step into your inner being truth, create and express from your authentic power, and elevate the world with alignment and flow.
---
Accessing the Portals

The Align&Flow Member Portals are sacred containers that hold the power of guiding you into experiencing exponential growth in all areas of your life. These portals and the curriculum within them create space for you to sink deeply into your own self discovery, development, and evolution, acting as support beams as you raise your consciousness and ignite your fullest creator power within your business and life.


The Main 9 Portals within the Align&Flow Membership provide curriculum around the following concepts:
~Attraction, Manifestation, and Magnetism
~Alignment, Presence, Intuition, Embodiment
~Personal Power, Authenticity, Feminine Rising
~Conscious and Aligned Marketing and Networking
~Sacred Social Media
~Mindset, Programming, Belief Systems, Consciousness Development
~Conscious Business Building
~Release, Shadow, and Ego work
~Aligned and intentional Strategy, Systematizing, Scaling, Scheduling



As a member, you have first hand access to Natalie's Masterclasses, Mini Courses, and Training Series at the member-price (discounted. This membership is designed to be high value at a low cost so to create an accessible-for-all environment that provides anyone and everyone looking to grow a space to do just that!
---


How to become an Align+Flow Member:
There are two options to join:
~a monthly member 22$/mo
(automatic pay by the month, no contracts, opt out at any time: payment occurs 30 days from the last billing, 30 day refund policy)
~a yearly-devoted member $177/year
(Discounted option for a yearly subscription: renews a year to date of enrollment & grants you access to all membership content for 1 full year)

*Upon registration, you have automatic access to the Portals within the Align&Flow Membership that is accessible within my online Light Leadership School -- Hosted via Teachable. You will begin in the "Getting Started" portion of the Membership, where you will be guided to flow through an assessment that will support you in discovering what Portal best aligns with your current state of being ... so that you know which portal is most aligned with you to open and begin first! As a member, you have full access to the Align+Flow Facebook Collective, where additional live videos, teaching, and guidance is provided for you.

Follow the options below to choose the path that most aligns with you in getting started!
---
Who is the Align & Flow Membership Portal for?
Anyone with a willingness to align and flow with an open, expansive mind!
This membership and the Portals are designed to cater to both beginner and advanced levels of business and life expansion, making this a space open to all. This is a space that thrives off of unity, equality, respect, and all-inclusive acceptance. Natalie is deeply committed to serving and creating value for this community and has created this space for the seekers looking for a space to feel supported, seen, and heard as they step into their fullest light potential.



If you are someone who is looking to:
~Strengthen your connection to self, the Universe and source
~Build a more empowered, aligned and grounded state of self, mind, and being
that allows to be deeply rooted in your truth while expansive in your creator power
~Develop more flow within your personal or professional life so that you can
live in enoughness and fulfillment NOW while creating your desires for the future
~Level up and ascend to new heights in your spiritual, mental, emotional,
physical, financial, consciousness, co-creation and entrepreneurial journey
~Upgrade your ability to deliberately manifest and co-create your dreams by
releasing what is limiting you so that you can step boldly into your most authentic truth
~Learn more about law of attraction, alignment, vibration, manifestation and intuition
and how to integrate these things into your biz and life
~Transcend, transmute and release the BS that's holding you back by learning how to shed false identities and limiting programming
~Learn more about creating a conscious, sacred business and life with joy, bliss, and intention so that you feel more connected, trusting and full of belief in self, source and the collective
~Have support of like minds and encouragement to live your authentic truth, rewire your beliefs to be empowered and ignite your most confident and aligned state of being
~Use social media for social change
~Live your truth as the magical, unlimited in potential being you are
~Have guidance on how to awaken new states of consciousness so that you can show up to your business and life as the fullest expression of yourself
~Integrate new ways of thinking, acting and BEING that support your fullest potential
so that you can THRIVE in your business and life

...This space is for you!

Your Instructor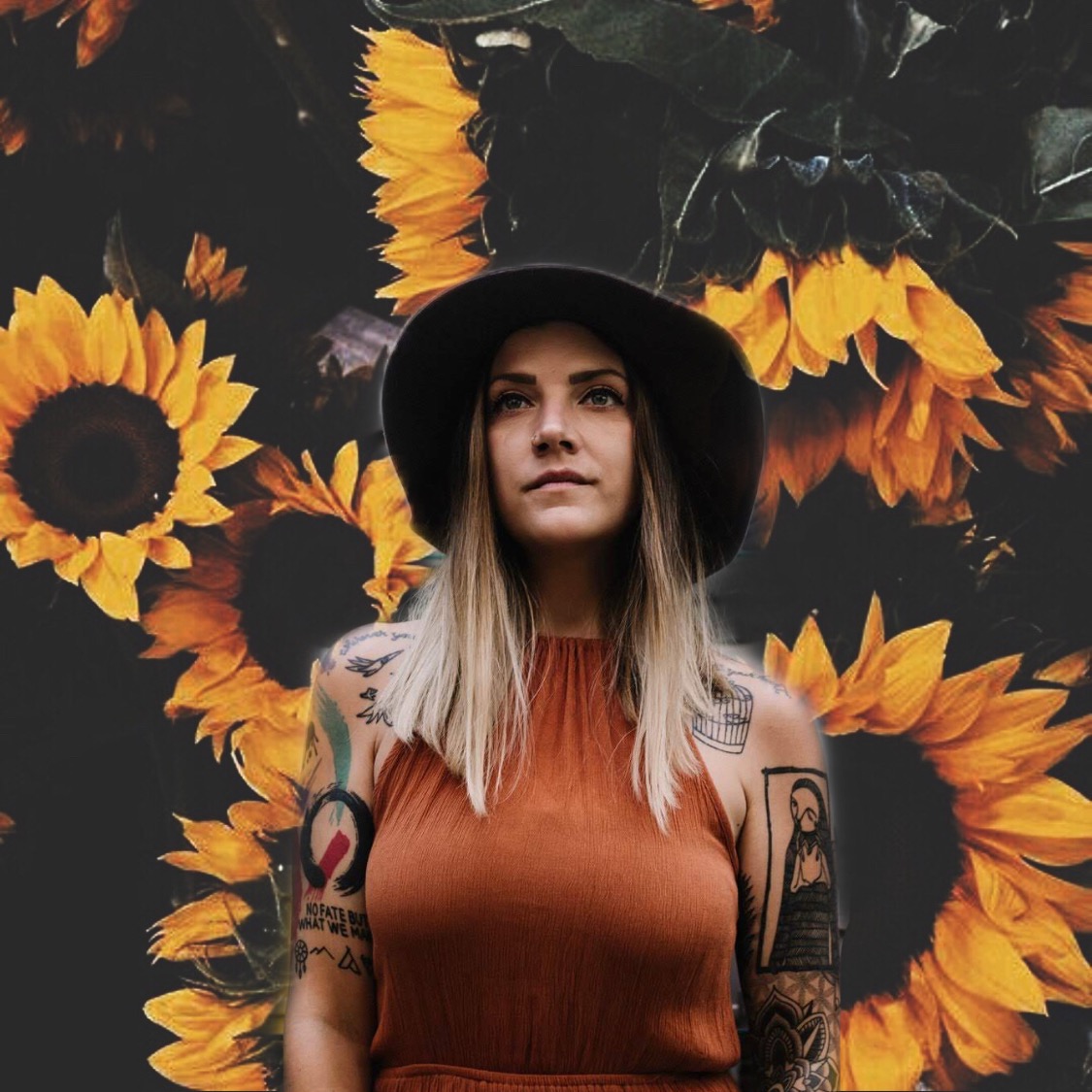 Hi there, Change Maker!
I'm Natalie, a Conscious Business and Alignment Coach, Mentor, Teacher, and Creative. My work and life is guided by mama Earth, the cosmos, intuition, and boundless expression. I am the founder of the Light Leadership Online School, the Align&Flow Membership Collective, and the Wildly Aligned Podcast...and well known for the paradigm-shifting 1:1 work I do with Soulpreneurs and Change Makers.
My medicine helps individuals to awaken to their unique creator power and activate their purpose so that they can create and manifest from a space of flow. I work heavily with belief systems and mindset, unlearning unconscious programming, rewilding in your authentic feminine power, cultivating an impactful brand, and I deeply support Conscious Entrepreneurs in building soul-aligned businesses for the highest good of the planet. I am a catalyst for creative expression and a guide for discovering your gifts so that you can become a deliberate creator of your life, live your truth and activate your limitless potential.
Activate your authentic light | Re-awaken your intuitive power | Live out your souls purpose with wild alignment.
Course Curriculum
WELCOME TO THE ALIGN+FLOW MEMBERSHIP
Available in days
days after you enroll
WHATS NEW THIS MONTH: Harnessing the energy of OCTOBER 2019!
Available in days
days after you enroll
ANCHORING: Alignment + Embodiment Portal
Available in days
days after you enroll
Frequently Asked Questions
How do I access the Membership Portal Content?
All content will be loaded into your private teachable membership portal. You will have each months portal guide loaded and accessible within the first week of every month. Alongside your membership portal content, you will have access to my private member-only Facebook group where there is daily discussions, accountability and support ... alongside weekly live video coaching chats and access to Natalie Brite via membership office hours.
How long do I have access to the portal content?
How does forever sound? As long as you are an actively enrolled member, you will have full access to all portal content, including past month content and bonus content listed. *Note: Cancelling your membership will also cancel access to all portal content. This content is copyrighted and non-shareable.
Am I under contract with the membership?
Nope! You can cancel at any time by simply visiting your student settings and updating your information. If you wish to only enroll for specific months that you wish to receive the portal guides, awesome! You can enroll and cancel as often as you wish. Natalie is available for questions whenever you need support in updating your school information or enrollment.
Are refunds available?
There is a 30 day refund policy available through this Teachable-hosted membership. You can learn more about the terms, polities, and conditions of refund policies here: https://support.teachable.com/hc/en-us/articles/219827307-Student-Refunds
When should I expect payments to come out and How do I update my payment information?
You can update all information attached to your membership by simply logging into the Light Leadership School by Natalie Brite and then going to your personal account settings. https://nataliebritecoaching.teachable.com/ Payments come out 30 days from the date you enroll. It is the students responsibility to maintain their account information and settings. Natalie does not have access to any private account information.