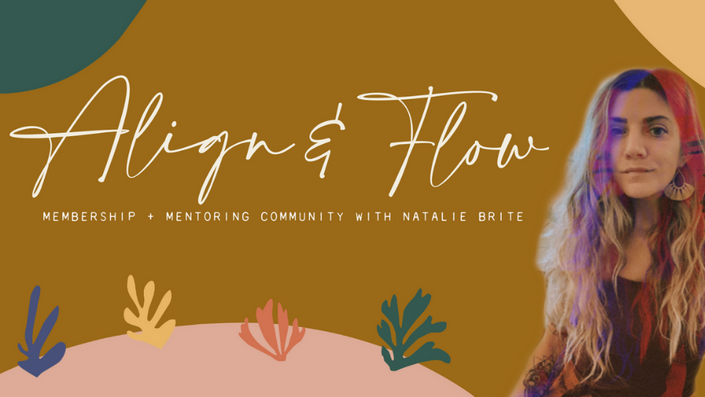 Align & Flow Membership + Portals
The High Level Business Mentoring and Deep Self Development Platform you have been looking for.
Enroll in Course





This is the work we are here to do. The Align+Flow Memberships intention is to support those who are tired of doing things as they've been taught and are ready to take a more authentic approach to the way they create a sustainable business and meaningful life. We are here to bring our authentic, creative self into our work so that we can claim our authority as leaders while doing work that feels fun, aligning and impactful.




If you are struggling to:

Build a solid foundation
Run your business from ease and flow
Feel empowered with the work you do
Learn how to run your business and life like the conscious CEO you are
Know what steps to take to build your vision
Simplify, scale, automate and work smarter
Make progress and see results from your efforts
Find your unique way of approaching building your business
Find joy in your strategies and business actions
Not be constantly "On" and want to streamline your processes...


The Align+Flow Membership is for you.
The Align+ Flow Membership was designed for Service Providers, Revolutionaries, Visionaries, Light Leaders, Industry Paradigm Shifters, people tired of the way they've been taught to do business and life and are ready to take a more authenic approach!

You can expect to have access to an alignment oriented bank of high level self development and conscious business training that provides you with unlimited and ever-growing content as you grow your business, brand, and self. An active community that will support you in progressing within each chapter of your self development and business journey so you can claim your space as a leader and expedite your desired growth.

The Align+Flow Membership is different from what you've been exposed to in that it provides you with the ability to be met where you're at through self study, go at your own pace material provided within the membership curriculum, paired with the perks of having the direct access and guidance of a mentor (Me, Natalie Brite!) in a group container setting.

The Align+Flow Membership is an all inclusive, judgement free and accepting environment that will raise your vibration and expand your potential as you journey through all the chapters of life and business. We are here to the do work that is aligned with us so that we can feel empowered to be the leaders this world needs us to be.


The Main 9 Portals within the Align&Flow Membership provide
curriculum around the following concepts:

~ANCHORING: Alignments + Embodiment Trainings
~JOURNEYING: Manifestation, Attraction, and Magnetism
~WILD UNKNOWN: Unlearning, Paradigm Shifting, + Shadow Work
~REWILDING: Personal Power, Authentic Truth, + Intuition Activation
~VISION MAPPING: Scheduling, Planning, Time + Energy Management
~LIGHT LEADERSHIP: Medicine Journeying and Purpose Development
~FOUNDATIONS: Conscious Business Strategies and Systems Support
~CREATOR PROFILING: Branding + Visual Expression Guidance
~SACRED SOCIAL MEDIA: Content Creation, Community Building + Social Impact



As a member, you have first hand access to Natalie's Masterclasses, Mini Courses, and Training Series at the member-price (discounted).
This membership is designed to be high value at a low cost so to create an accessible-for-all environment that provides anyone and
everyone looking to grow a space to do just that!




There are two options for becoming an Align+Flow Member:
~a monthly member at 22$/mo(automatic pay by the month, no contracts, opt out at any time: payment occurs 30 days from the last billing)~a yearly-devoted member at $177/year (Discounted option for a yearly subscription: renews a year to date of enrollment & grants you access to all membership content for 1 full year)*Upon registration, you have automatic access to the Portals within the Align&Flow Membership that is accessible within my online Light Leadership School -- Hosted via Teachable. You will begin in the "Getting Started" portion of the Membership, where you will be guided to flow through an assessment that will support you in discovering what Portal best aligns with your current state of being ... so that you know which portal is most aligned with you to open and begin first! As a member, you have full access to the Align+Flow Facebook Collective, where additional rapid live teaching sessions and guidance is provided for you.
*NOTES:

If you have previously enrolled in another class or course created by Natalie Brite that happens to be also be accessible as an align+flow member, there are NO REFUNDS on previous purchases of items purchased prior to becoming a member.
Natalie Brite offers an affiliate opportunity to select individuals who align with the concept of this membership.
To learn more about how you can become an affiliate and reap the rewards, contact Natalie!

Your Instructor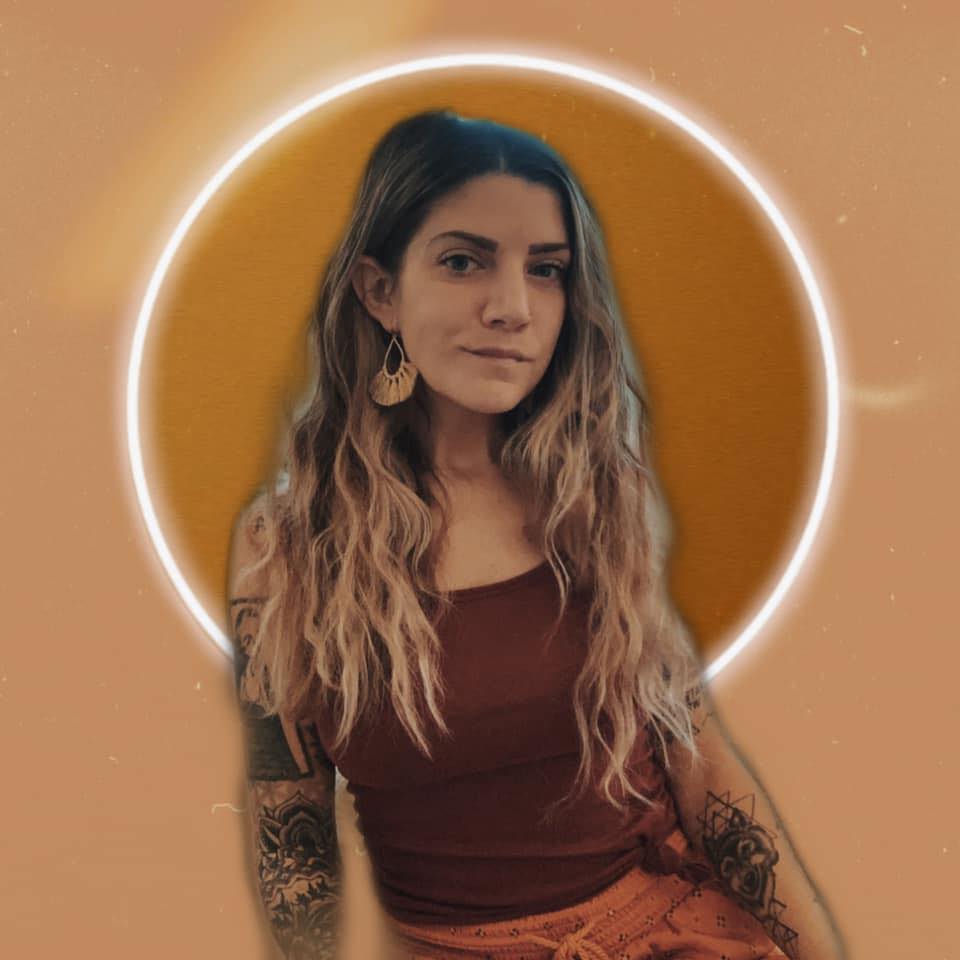 Hi!
I'm Natalie Brite, a High Level Business Rewilding Mentor, Alignment Educator, and Host of the Wildly Aligned Podcast. I am a creative guide here to support you in unleashing your creative medicine within the world. My intentions is to help you learn how to feel aligned in the work you do so that you can claim your space as the leader the world needs you to be.
My work is for Service Providers, Revolutionaries, Visionaries, Light Leaders, Industry Paradigm Shifters, and Conscious Business Owners who are tired of how they've been taught and are ready to create a new approach to how they do business and life!
To learn more about Natalie's work, visit:
Contact Natalie:
Course Curriculum
WELCOME TO THE ALIGN+FLOW MEMBERSHIP
Available in days
days after you enroll
WHATS NEW THIS MONTH: Aligning with the energy of APRIL 2020!
Available in days
days after you enroll
*LIVE* COMMUNITY TEACHING SESSION REPLAYS
Available in days
days after you enroll
Frequently Asked Questions
How do I access the Membership Portal Content?
All content will be loaded into your private teachable membership portal. You will have each months portal guide loaded and accessible within the first week of every month. Alongside your membership portal content, you will have access to my private member-only Facebook group where there is daily discussions, accountability and support ... alongside weekly live video coaching chats and access to Natalie Brite via membership office hours.
How long do I have access to the portal content?
How does forever sound? As long as you are an actively enrolled member, you will have full access to all portal content, including past month content and bonus content listed. *Note: Cancelling your membership will also cancel access to all portal content. This content is copyrighted and non-shareable.
Am I under contract with the membership?
Nope! You can cancel at any time by simply visiting your student settings and updating your information. If you wish to only enroll for specific months that you wish to receive the portal guides, awesome! You can enroll and cancel as often as you wish. Natalie is available for questions whenever you need support in updating your school information or enrollment.
Are refunds available?
There is a 30 day refund policy available through this Teachable-hosted membership. You can learn more about the terms, polities, and conditions of refund policies here: https://support.teachable.com/hc/en-us/articles/219827307-Student-Refunds
When should I expect payments to come out and How do I update my payment information?
You can update all information attached to your membership by simply logging into the Light Leadership School by Natalie Brite and then going to your personal account settings. https://nataliebritecoaching.teachable.com/ Payments come out 30 days from the date you enroll. It is the students responsibility to maintain their account information and settings. Natalie does not have access to any private account information.