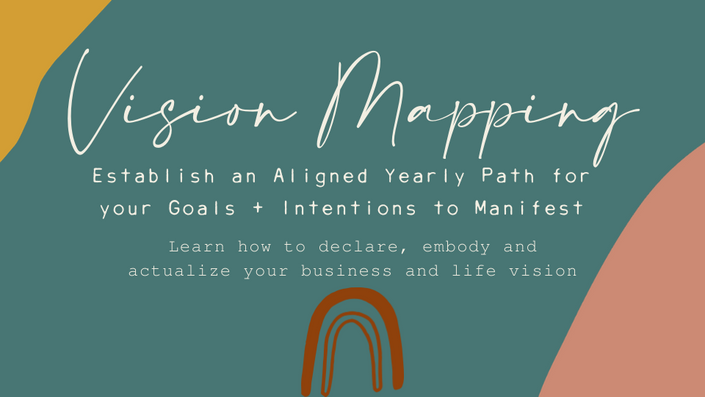 2020 Vision Mapping Masterclass
Establish an Aligned Yearly Path for your Goals + Intentions to Manifest
2020 Vision Mapping Masterclass
Establish an aligned yearly path for your goals + intentions to manifest by learning how to declare, embody and actualize your business and life vision
Welcome to the third annual VISION MAPPING MASTERCLASS with Natalie Brite!
The Vision Mapping Class is a framework developed by Natalie Brite. This framework guides you through the process of....
-Clarifying your intentions, goals, and vision
-Anchoring in and aligning with your intentions, goals and vision
-Embodying your intentions, goals and vision
-Mapping out your entire year based off your intentions, goals and vision
-Strategizing each quarter of the year based off your intentions, goals and vision
-Scheduling each month of the year based off your intentions, goals and vision
-Creating a sustainable daily and weekly practice that will support you in actualizing your intentions, goals and vision
-Becoming a vibrational match to magnetize your desires and manifest your vision from the space of intuition, alignment and flow
This class is incredibly powerful in that it provides you with a 10 step process uniquely designed by Natalie Brite. The 10 step Vision Mapping Process is designed specifically with Entrepreneurs in mind, yet is extremely supportive for anyone who wants to create and manifest their goals and desires for their personal and professional life. The 10 step framework Natalie has designed emphasizes both inner alignment and embodiment work paired with external strategizing, systematizing, and structuring...making this a class that will help you not only become a vibrational match for your desires to flow in...but will also teach you how to BE AN OPEN CONTAINER to manifest with ease, intuition, and flow. This class prioritizes the PROCESS and teaches the individual how to take even their biggest goal and break it down into bite sized stepping stones that allow you to see just how DOABLE it is to create and actualize your intentions.
Natalie specializes in using a soulcentric meets sacred strategy approach within all of her work. She teaches extensively how to align your energy with what you desire to manifest in the physical reality...how to get into deep embodiment of your desires...and how to establish signature strategies, structures and systems that support the manifestation of your goals.
Join Natalie and hundreds of others as you explore your own vision and develop your own authentic vision map for 2020!
Whats included within the class...
-1 recorded MASTERCLASS that guides you through how to integrate the vision mapping process within your personal and professional life
-1 Q+A LIVE VIDEO that gives you a chance to ask questions and have intimate feedback on the vision mapping framework
-A VISION MAPPING printable planner to map out your own process for 2020
Click to register for the class below!
To love + abundance,
Your Instructor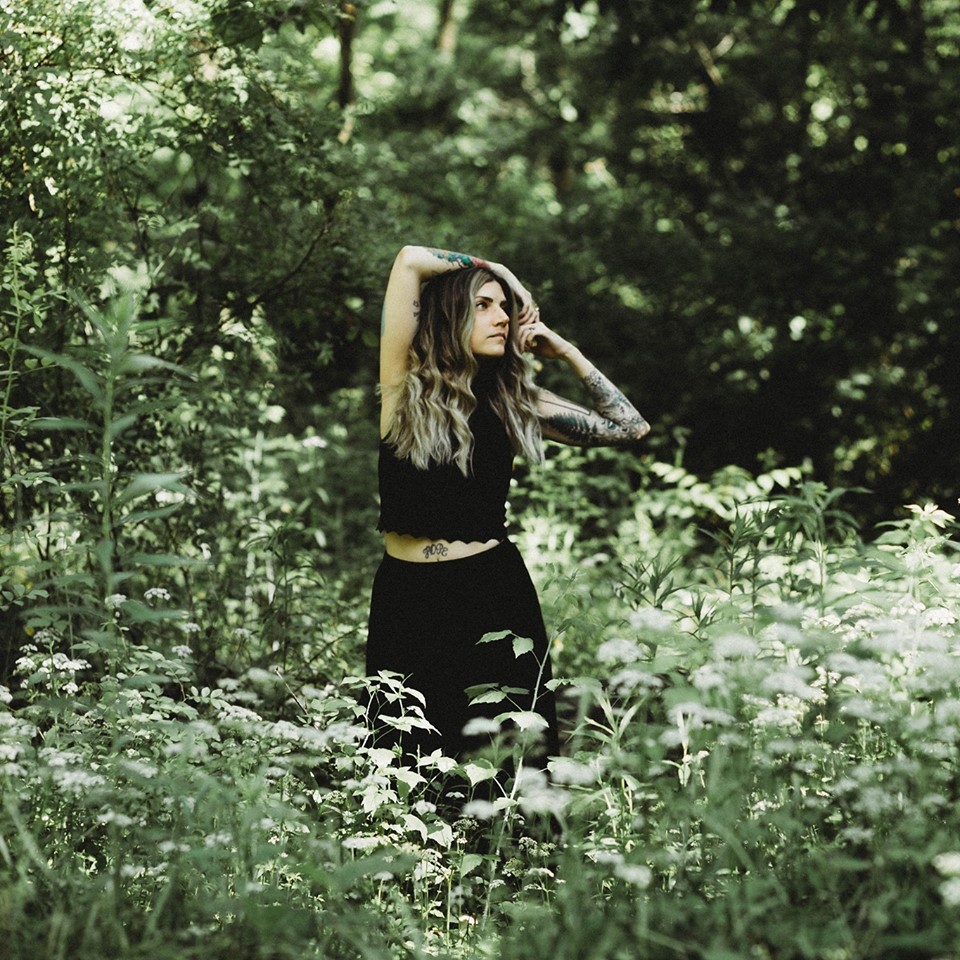 Hi! I'm Natalie Brite, Conscious Business + Leadership Educator out of Portland, Oregon. I am a Leo Sun, Pisces Moon, Manifesting Generator that heavily embodies the rebel, magician, and creator archetypes. What does all of that mean? Well, I am a multi-passionate creative that is pretty fiery, energetic, and driven by default. I am an architect personality type that makes me someone who is very visionary, innovative, and forward-thinking in my approaches to business and life. My signature energetic code has been my guiding compass that has supported me in developing the concepts I teach within my company.

What has led me to doing the work I do today has been due to a compilation of many years worth of experience in the industries of service providing, wellness, and the arts. I come from the background of studying art and philosophy in college, to then going back to school for cosmetology. Throughout the years I have studied everything from design, branding, art, philosophy, consciousness, energy healing, earth+plant medicine, leadership, sociology, ethics, economics, psychology, quantum physics, and more. Being someone who is passionate about a lot of things has equipped me with years of knowledge that I now use to support my clients in building their businesses with. I am forever a student and always expanded my knowledge so that I can stay relevant to current times and best serve my community from the space of integrity, compassion, diversity, and inclusion.

I am motivated by the idea of changing business paradigms and re-imagining entrepreneurship in a way that allows us to do work that positively impacts + gives back to ourselves, society, and the planet. It is my mission to guide you in activating your own signature energetic code for how you want to create + lead your business and life paired with guiding you in developing your own authentic channel for your creative gifts to flow on so that you can do the work you love + make the impact you desire in a way that also gives back to you.

To learn more about Natalie's work, visit: www.nataliebrite.com
Contact Natalie: [email protected] or [email protected]
- - - - -
Diversity makes our world beautiful.
Creating a safe space for you to be who you are.
We are committed to inclusion and equality across gender, age, race, ethnicity, identity and personal experience. We believe that business can be a powerful platform for contributing to social change and we are committed to creating a culture where everyone is encouraged to bring their truth, authenticity, and fullest expression of self into our platform. We are here to foster a learning environment that makes our teaching universally accessible for all; one that encourages, celebrates and supports the diverse voices of our team, clients, customers, and students.
Course Curriculum
VISION MAPPING MASTERCLASS with Natalie Brite
Available in days
days after you enroll